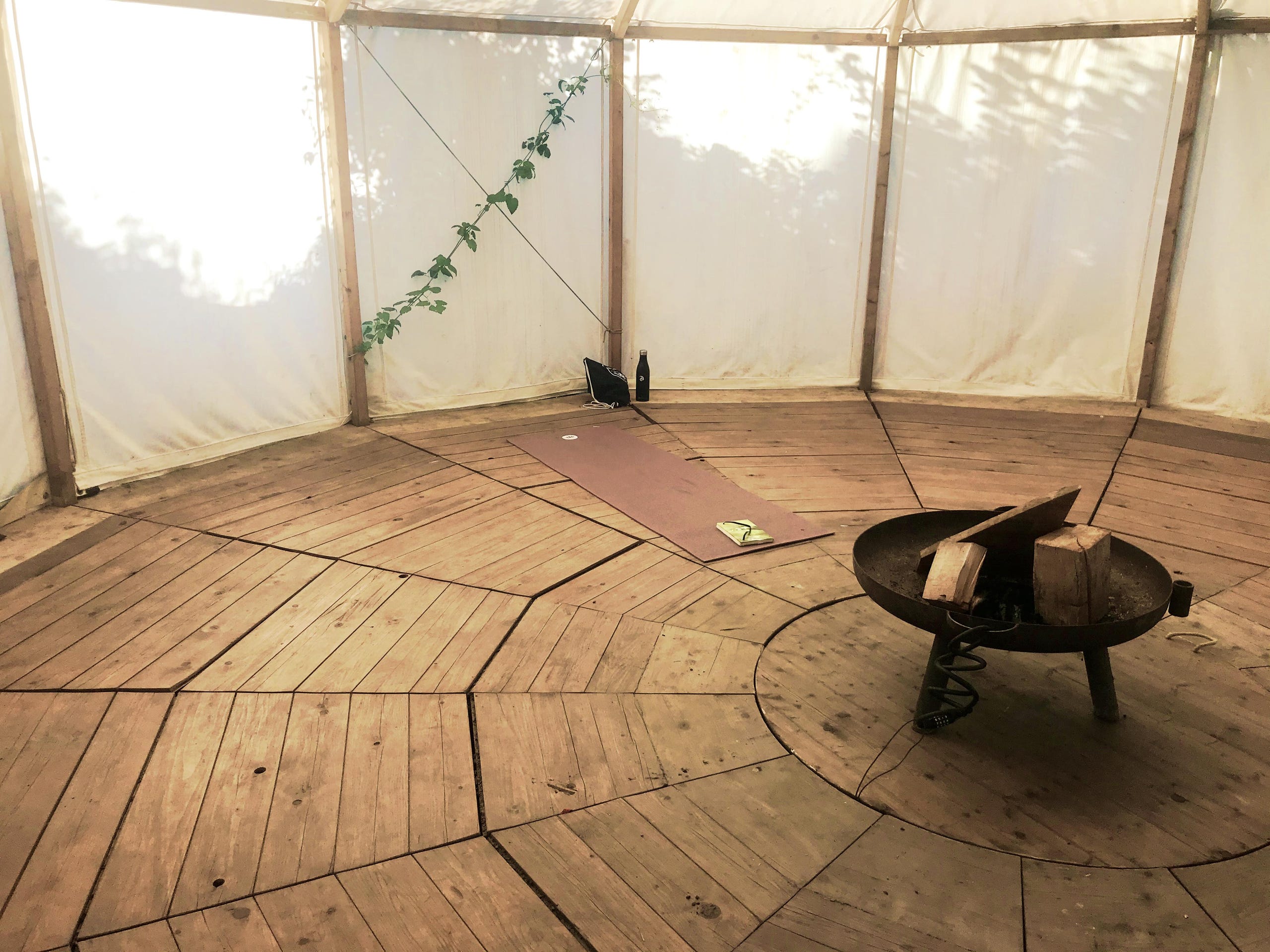 YogaGlow for YOU
- Glow through your life ♡
What can yoga do for you?
The most special thing about yoga is that it is literally made for everyone and satisfies all needs ever existed. Not only does it set an amazing foundation for every other sport, it also helps to become aware of our body language by shifting the focus inside. Furthermore, it enhances concentration and you will learn to keep on breathing and smiling in every stressy situation. Obviously, it does not only have physical effects, but most important it will refresh your mind and sou!

My classes include the 4 aspects of yoga and all its benefits:
Asana Praxis (physical movement)
Develop a great sense for body movement
Strengthening of the immune system
Become aware of micro movements
Getting rid of toxins and relaxing the nervous system
Aides digestion
Relaxing and strengthening the muscles, increasing flexibility
Atimulates blood circulation
Actively controlling tension and relaxation
Asana as a physical meditation - being present in the moment
Pranayama (The art of breathing )
No breath, no life
Our breath has a great impact on our psychic condition (e.g. we tend to have flat breath, when we are stressed)
Our breath can decrease blood pressure and stimulates the metabolism
prana = life force, prana is associated with the breath, but is so much more
in yoga philosophy the breath controls the vital energetic currents. These currents are responsible for all biological processes within our body

Dhyana (Mediation)
Meditation does not mean to sit over 2 hours quietly without moving and not thinking of anything
Instead what meditation does: it raises the awareness to first notice the pause in between two thoughts, later to extend this pause and calm the mind
Meditation reduces cortisol - the stress hormone - in our body
Meditation is a great tool to reduce sleeping problems
Increasing and becoming aware of your empathetic skills
Increasing creativity
Increasing your general happiness level
Spiritualiy
Yoga, as a philosophy, wants to create a connection between your individual soul (atman) and the universal soul (brahman)
Yoga is based on
Yoga, als Lebensphilosophie, möchte eine Verbindung zwischen der Individualität, der eigenen Seele (Atman) und der universellen Kraft (Brahman) schaffen
The 8 limbs of yoga that will result from a consistent practice
1. Yamas - a guidance how to live your life and relationships in the most ethical way
2. Niyamas - personal growth
3. Asanas - working with you physical body
4. Pranayama - art of breathing
5. Pratayahara - noticing the sound and sensation around us without judging
6. Dhasana -concentration
7. Dhyana - meditation
8. Samadhi - blissful state - inner freedom
Structure of my classes -
My philosophy: The way you move on your mat is the way you move through your life
In my Yoga classes I want to remind you what an amazing miracle your body is!
Every class has a theme, e.g. Body awareness, Chakren, Heart opener, hip opener, etc...
"Settle in" - I invite you to let go of all the stress you might had before class, shifting your focus inside
Depending on the flow: one or two pranayama exercises before starting to move
My flows are generally spicy and sometimes physically challenging. However, I always give variations, so you can decide how intense it is going to be
It is extremely important to me, that you will develop a special sense for you body, becoming aware of all the micro movements. Learning to identify and later also control those automatic processes - preferably without having a teacher next to you
Meditation and inner gratitude party to close every class

GOOD TO KNOW:
I am a big advocate for hands-on and will do my best to adjust as much as possible. If you do not want to be adjusted, it is absolutely understandable and no problem at all! Just let me know beginning of the class.
Try to avoid eating "heavy" 2-3 hours before class
bring comfortable clothes and a yoga mat
WHEN and WHERE do we practice?
We are glowing 2x a week!
Tuesdays: Flow and Glow in the park
Thursdays: We are glowing around a bonfire at our beautiful Yurt


Time, date and location are posted in my WhatApp Group (NO spam!!)
Please write me an email (info@yogaglowmunich.de) if you want to join the group.

I will inform you about everything important, but generally I only post the dates and time of my yoga classes. In summer, we often practice outside in the park. You will receive the exact location in the group.
Facebook-Group
Free content and connection platform
Link to group: https://www.facebook.com/groups/280244729810197/?source_id=100526708320631

Here, I would like to offer free content, like short meditation videos, discussing the correct alignment of Asanas (postures), Practicing videos etc...


Furthermore, I would like this group to be an opportunity to exchange thoughts and to connect with each other. You will also be able to ask me any kind of questions regarding yoga postures, yoga philosophy etc.
Prices
*** Please be aware of the Cancellation policy (>> under General provisions)
75 Min - Online Classes (via ZOOM)- Please send me an Email! I will send you the link one hour before class.
first class: 5€
Drop-In: 12 €
3 classes: 30 €
* 5 class passes are valid for 2 month from the date of purchase


75 Min - Regular
first class: 5 €
Drop in: 14 €
5 classes: 65 €
10 classes: 120 €
* 5 class passes are valid for 2 month from the date of purchase
* 10 class passes are valid for 4 month from the date of purchase

75 Min - Students
first class: 5 €
Drop in: 12 €
5 classes: 55 €
10 classes: 100 €
* 5 class passes are valid for 2 month from the date of purchase
* 10 class passes are valid for 4 month from the date of purchase



Payment options: Cash, Paypal, Transfer

Paypal:
info@yogaglowmunich.de

ATTENTION: For PayPal transfers, there is an additional 2,49% + 0,35€ per transfer.
Example:
- Drop-in, regular: 12 € >>>> Paypal: 12,67 €
- 3er Karte, regular 30 € >>>> Paypal: 31,13 €

Transfer
Veronica Becker
IBAN: DE36 1101 0100 2623 6171 91
BIC: SOBKDEBBXXX
Solarisbank
If you chose PayPal or transfer, please make sure to send the proof of payment to info@yogaglowmunich.de
BEFORE class.
Purpose of transfer: Name and Email (!!!!)

* 10% of my profit goes to animal rescue and environmental organisations.


1. Validity of Class Passes
10 class passes are valid for 4 month from the date of purchase
5 class passes are valid for 2 month from the date of purchase
The passes are NON-transferable and only valid for the purchaser.
​
2. Sign up and Cancellation policy
It is extremely important to me to truly address my students requirements and guarantee hands-on, which only allows a certain number of students in every class. Therefore, please sign up to the class of your choice.

Because of scheduling requirements, you agree to pay for scheduled classes in full if you cancel less than 4 hours before class starts. For classes that take place in the morning, I ask you to please cancel 12 hours before.

3. Online Classes
Again for scheduling requirements, please sign up at least four hours before class via email.
Yoga classes during Corona
Online yoga classes will continue, please check my Whats App Group to receive all information.

General rules for LIVE yoga classes

In the park:
- binding registration
When signing up for class, you agree to pay for scheduled classes in full if you cancel less than 4
hours before class starts.
- in the park there are no special rules, except to keep the distance of 1.5 m to each other

In our Yurt:
- limited number of participation (!) - binding registration!!
When signing up for class, you agree to pay for scheduled classes in full if you cancel less than 4
hours before class starts.
- Please enter the yurt with masks until you are sitting on your mat- During class, you do NOT need to
wear the mask
- Before leaving, please wear your mask again
- Please bring your own mat and place in on the marked spots
- Generally keep distance
- If you feel sick, please do us all a favour and stay at home

Thank you so much for understanding!


For everyone, who
wants an individual guidance in their asana practice (it does not matter if you are a beginner or more advanced)
is eventually so busy, that participation at a regular time schedules is not possible
has special goals, that are not addressed in regular classes: e.g. handstand, split etc.

Together we will create a yoga plan, that meets your individual needs and will guide you along the way to your goals.

If you are interested, send me an email including your wishes. I will then send you an offer as soon as possible.
YOGA SCHOLARSHIP - All class passes are HALF the price
I want yoga to be available for everyone, regardless of the financial status. Therefore, I would like to offer 2 Yoga Scholarships for 2020.
To apply - please send me an email to info@yogaglowmunich.de and answer the following questions:
- why do you like yoga and how often to you practice
- what would a regular yoga practice change in your life?
- why should you receive this scholarship?


You do NOT have to write a full motivation letter!
But I would be really happy, if you put some effort in the application.
What my students think about the YogaGlow
Questions? I am happy to answer them all!
Name (name), Email (email)
Nachricht (your message)
Tick Box: I have read the privacy statement and agree with their content.
Absenden (send)